INTRODUCTION
The purpose of implementing VoIP is to reduce the costs of agencies (companies, schools, hospitals, etc.) as well as individuals in making short and long distance communications. The emphasis of the cost can be done by utilizing the existing data network. So if you want to make VoIP telecommunication network does not need to build a new infrastructure that usually requires a large cost. VoIP in its application using a LAN network system and supported VoIP protocols.
Teamspeak is a VoIP or Voice over Internet Protocol application using internet or local network to connect, usually used by gamers to communicate with their friends, users usually using teamspeak to play games that require teamwork. This teamspeak software can run on Windows OS, Linux, Android, macOS and iOS. Use headphones and microphone to communicate. To used TeamSpeak Client should connect to the TeamSpeak Server you created or join the existing TeamSpeak Server that is available, you can create a special channel to chat with friends / team.
There are many applications to do Voice over Internet Protocol. One of them is by using TeamSpeak. TeamSpeak makes it easy for us to do Voice over Internet Protocol. Many people use TeamSpeak, for example as follows.
Game Online Most TeamSpeak users are gamers because the TeamSpeak application contains special features for them. They communicate with each other in real-time while playing games on the Internet.

Company TeamSpeak is used for a company with the goal of saving costs because it does not have to pay expensive phone charges.

Education TeamSpeak can also be used to facilitate virtual classroom or online course for students discussing with each other.
PREREQUISITES
This is the prerequisites before you start the tutorial.
Create host Windows Server for TeamSpeak Server in local environment or you can use vps server here.

Remote Desktop Connection client for Windows.

Credential for access the Windows Server.
INSTALLATION
First thing you should do is download the TeamSpeak Server for Windows. You can download here for 32 bit and here for 64 bit.

Extract the downloaded file.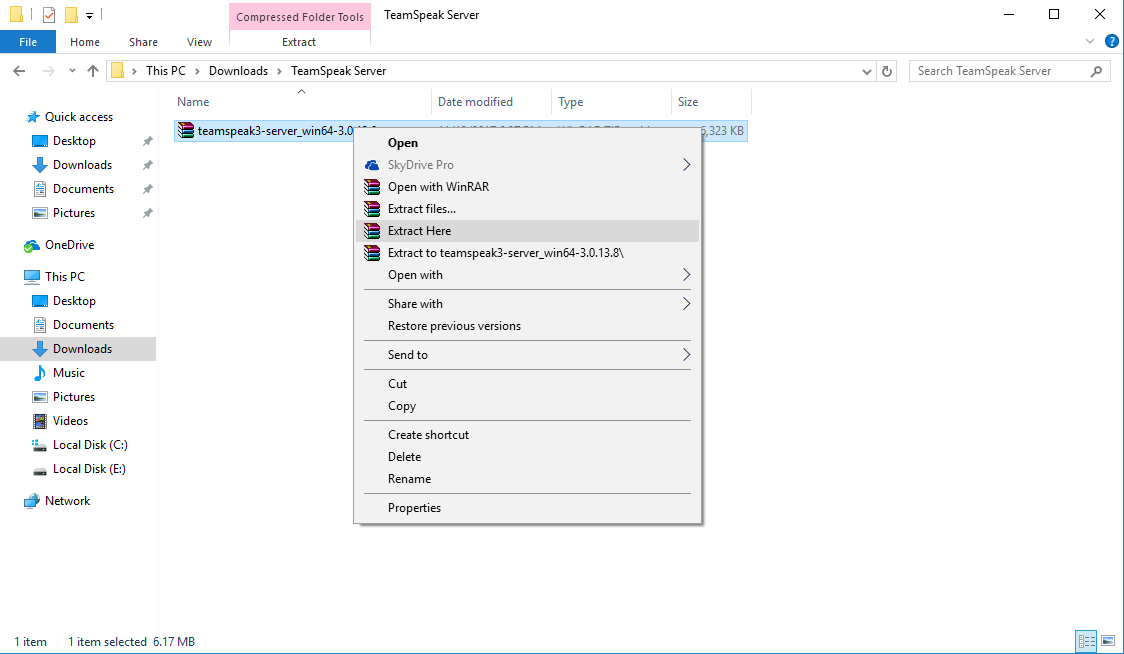 Open teamspeak3-server_win64 folder and then run ts3server.exe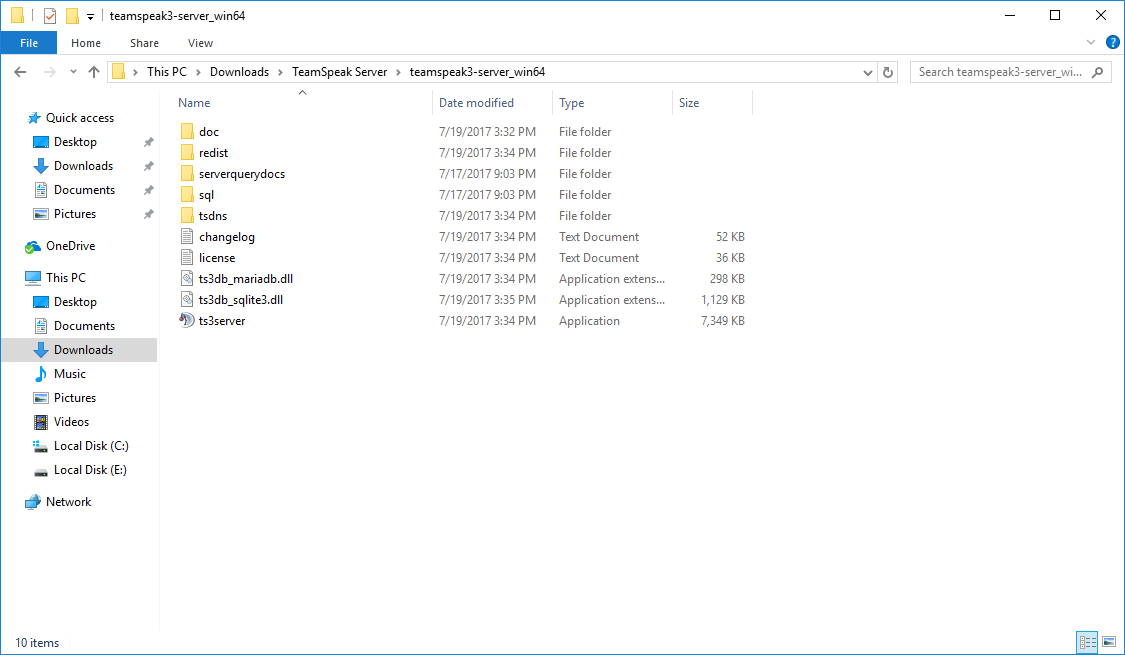 After TeamSpeak Server running, copy the Server Query Admin Account and Server Admin Token. You will need it later for TeamSpeak Client.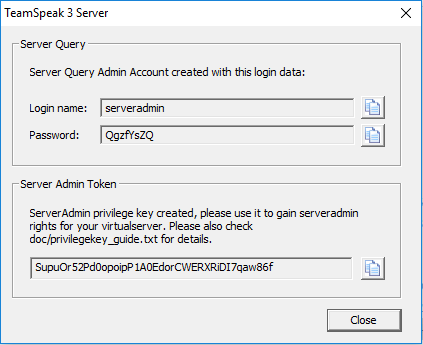 This is it. I hope you can understand to create TeamSpeak Server on Windows Server from this tutorial. If you encounter any bugs or documentation errors, please comments below :)